Q203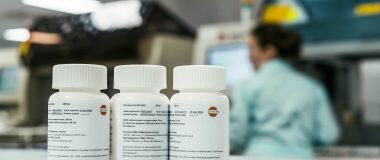 Product: Q203 — is the first in new class of amide imidazopyridine compounds.
The therapeutic focus: pulmonary tuberculosis; perspective focus – extrapulmonary and generalized tuberculosis.
Status: phase 1 clinical trial
Partner: Qurient Co.
Description:
The developed drug is a highly selective inhibitor of the growth of M. tuberculosis. The mechanism of action is implemented at the level of the cytochrome bc1complex (complex III) of the respiratory chain M.tuberculosis. Preclinical studies have showed:
Selectivity of action only against tuberculosis, both sensitive and drug-resistant clinical isolates
Efficacy in an animal model at micromolar concentrations
Low frequency of drug resistance of tuberculosis
Activity in latent tuberculosis
The favorable pharmacokinetic profile, which is important during long-term treatment
Development:
A phase 1 dose-escalation study to evaluate safety, tolerability and pharmacokinetics of single and multiple doses of Q203 in healthy volunteers have been started in March 2016.